• Lisa Henderson • demonstrator • make & take • paper • Stamp & Create Team • Stampin' Up! • stamps • Team Meeting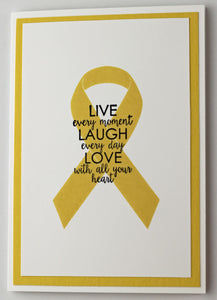 Hello! I can not believe how quickly time has been flying by!  Somehow, I can't seem to keep up, but I am trying! I thought I would share with you some photos from our team meeting on Monday night. First up, my favourite part, swap cards!  I love seeing what my team has been creating! This one is by Kris Belliveau.  I love how she cut out the centre of the cake! This one was from Michelle Lavoie.  I loved the fact she did the emboss resist technique! This one was from Amanda Farlinger.  I love the colours on this...
---
• Lisa Henderson • crop • crop kingston • demonstrator • make & take • paper • sending love • Stampin' Up! • stamps • yummy in my tummy
Hello Everyone! Today I wanted to show you one of the make & takes we did for the February Crop.  A few days before the crop, Sara Douglass, Stampin' Up!'s CEO shared a new technique, and I couldn't wait to try it! It's a little hard to tell in the photo, but the little monster is shiny and darker in some areas then others.  To create this look, take our new fine tip glue (use a partial bottle or save the empty ones!), and add a few drops of reinker to colour.  Then use the bottle to pour colour onto...