News — watercolor pencils
• Lisa Henderson • Best Catch • card • Cards • demonstrator • paper • Stamp & Create • Stamp & Create with Lisa • Stamp and Create with Lisa • Stampin' Up! • Stampin' Up! Canada • stamps • watercolor pencils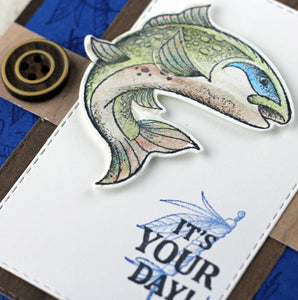 Hello! Welcome back!  Today I have a card we did for class a while back but I don't think I shared.  This card uses the Best Catch bundle.  Bentley and I designed it for Trevor's birthday.  Because he helped me, we used the watercolour pencils, and I am so happy with how it turned out! Masculine cards can be tough, so I am glad this one was fairly easy! Enjoy!   Purchase the Everything is Rosy product medley from Lisa (www.lisahenderson.stampinup.net and use host code QV9ZVVH6 or by email at stampandcreatewithlisa@gmail.com) and come to class for FREE on May 30th!...
---
• Lisa Henderson • Blended Seasons • card • Cards • demonstrator • paper • Stamp & Create • Stamp & Create with Lisa • Stamp and Create with Lisa • Stampin' Up! • Stampin' Up! Canada • stamps • watercolor pencils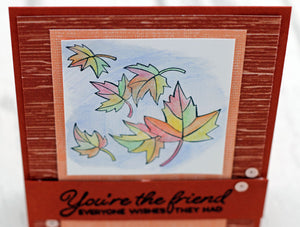 Hello Everyone, Happy Friday!  First a cute picture of my cute assistant, Bentley.  That telescope in his hand was apparently his "camera" and every time I took a picture all I heard from him was "click".  It was cute until he kept moving around my backgrounds! Today, I have one last card to share with you using the Blended Seasons bundle.  I decided to stray away from the Christmas cards (haha!), and celebrate fall and friends. If I was to do it again, I think I would add a light coating of Cajun Craze over all the portions of the...