News — Fern 3D Embossing Folder
• Lisa Henderson • All That Dies • Biggest Wish • Fern 3D Embossing Folder • Granny Apple Green • Matte Black Dots • Parakeet Party • Wild & Sweet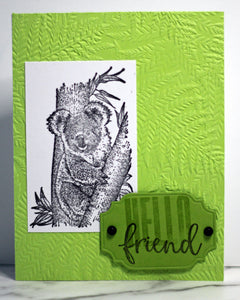 Hello!  Happy Monday! Today I am sharing a card from my friend and fellow demonstrator, Andrea Mair Estensen.     She has graciously sent me this gorgeous natural-esque card with a fern leaf background and a cute little koala being featured. She achieved this by using the Wild & Sweet Cling stamp set to create a clean image of a koala really quickly. She also used a Fern 3D Embossing folder on an apple green sheet of cardstock. This background provides extra details for the eyes to be stimulated without taking away from the focus point, which is the koala. She...
---
• Lisa Henderson • Embossing Powder • Fern 3D Embossing Folder • Heat Tool • Natures Prints • Night of Navy • Starry Sky • Sun Prints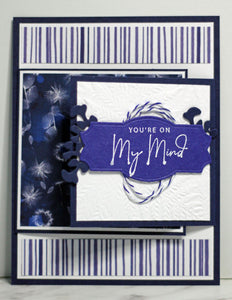 Hello! Today, I am sharing this fun fold card from my friend and fellow demonstrator Leanne Livingstone.   The elegant folds on the cover are to the card what French doors are to a house; they frame the card and give it a little extra elegance. When you open these folds, a fun phrase is revealed! Furthermore, by using different shades of the same colour on this card, it gives the card more depth and visual interest. This brings the card to the next level and makes it feel super well planned out and polished.  These little details are things...