News — abstract impressions
• Lisa Henderson • abstract impressions • card • Cards • chartreuse flower works • Crop Kingston • demonstrator • Designer Series Paper • Memories & More • paper • scrapbook • Scrapbooking • Stamp & Create • Stamp & Create Team • Stamp & Create with Lisa • Stamp and Create with Lisa • Stampin' Up! • Stampin' Up! Canada • stamps • Swap Cards • swaps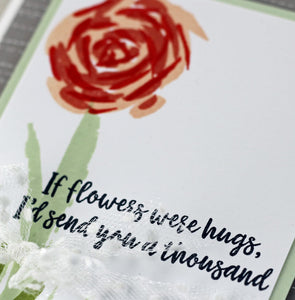 Hello! Happy Friday!  Today I have a card that I made a while back.  I may need to crack open this stampset again--it's been a while! I just love this sentiment!  "If flowers were hugs, I'd send you a thousand" how perfect is that?  And as an added bonus, flowers can be sent while maintaining social distancing ;)  If you need flowers, make sure you check out my friend Michelle's store at www.chartreuseflowerworks.com COVID has put a HUGE damper on small businesses and many, like Michelle's and my own businesses, may be forced to close their doors without support.  IF you...
---
• Lisa Henderson • abstract impressions • card • Cards • Crop Kingston • demonstrator • gorgeous grapes • Memories & More • paper • scrapbook • Scrapbooking • Stamp & Create • Stamp & Create Team • Stamp & Create with Lisa • Stamp and Create with Lisa • Stampin' Up! • Stampin' Up! Canada • stamps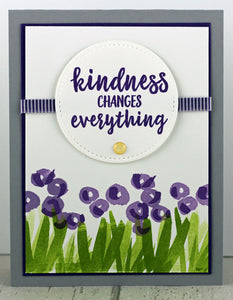 Hello! Today I have a swap card to share with you from fellow demonstrator Sondra Jumper!  I thought we needed a reminder that spring is coming, and I loved the bright, cheery message of her card! I only hope my gardens look this gorgeous when they bloom! To purchase the supplies to make this card, click on the product links below or go to lisahenderson.stampinup.net Enjoy!   tams# 42904 Product List Basic Gray 8-1/2" X 11" Cardstock [121044] Basic Black 8-1/2" X 11" Cardstock [121045] Whisper White 8-1/2" X 11" Cardstock [100730] Gorgeous Grape 1/4" (6.4 Mm) Mini Striped Ribbon...